I wanted to describe what we are doing on Bunchgrass Ridge. I got a lot of the images from the Bunchgrass Ridge website. (Sorry that the font is a little bit messed up.)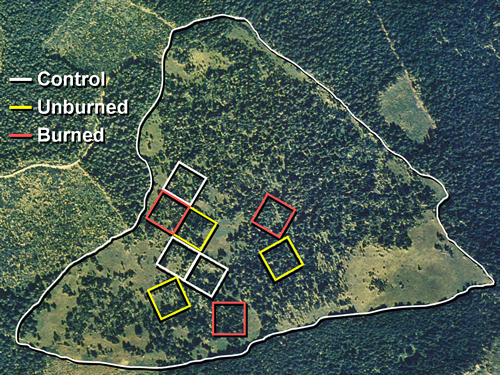 The primary question that is being researched is, "Is tree removal sufficient to promote the abundance or diversity of native meadow species?" There are 13 plots set up and each have had a different treatment. Some have had trees removed through logging, some through burning, and the control plots have been untouched to provide a point of comparison.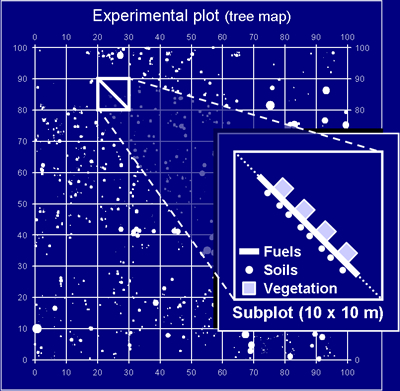 Within each subplot, a

diagonal transect is laid out with four quadrats placed at predefined locations.
Liam and Shannon working on one of their quadrats
So by the end, Dr. Halpern and his team will measure four quadrats for each subplot for each of the 13 plots which ends up being 5200 quadrats or 5200 square meters. The total area is almost the size of a football field. So imagine a football field with all different species of plants and then imagine figuring out what percent of that football field is covered with each different species. (Because of time restraints from previous teams, we won't actually measure all of the subplots, but we are still measuring most.)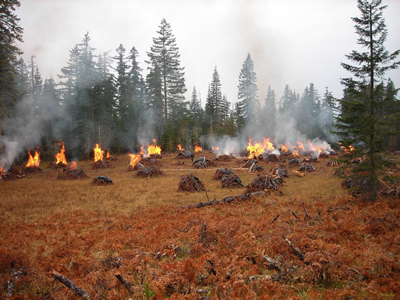 Liam, Shannon and I have our own sub-project to work on. Within some of the subplots, burn piles were made to get rid of all of the slash. This was done in 2006. Over the next few weeks, we will be looking at the sites of these burn piles and measuring the amount of plant diversity in the center of the pile, near the edge of the pile and a little outside the pile.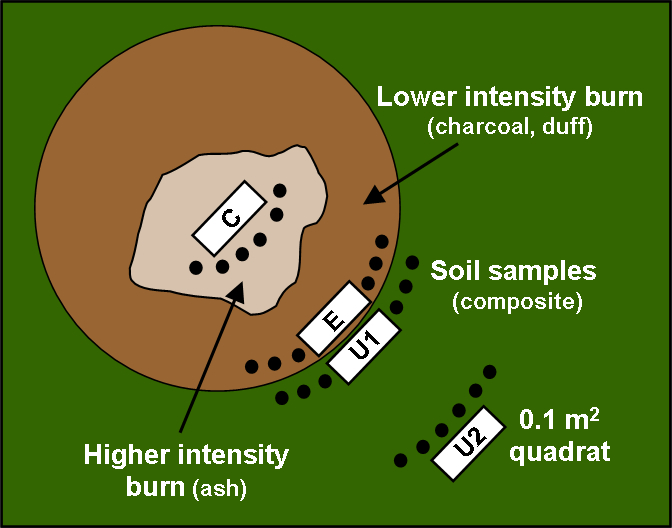 This process uses a small quadrat for sampling. It's similar to the Daubenmire method that I have used in class with my students. Data was collected at these sites in 2009, and now we are seeing how much has changed since then.
Our first four quadrats are below beginning in the middle of the burn-pile.
We've had a little bit of free-time here at HJA. Liam spent some of his time this weekend trying to find a crashed World War II era airplane. Shannon has been spending some of her time in the reservoir. I went for a bike ride up Blue River Road. There are a bunch of campgrounds near the reservoir, but there are also several drive-up campsites along the road. At one point, I was riding down the road while an osprey (
Pandion haliaetus)
was flying up from the river. For a few seconds, we were riding side by side which was neat. It didn't last very long though, since I was way to chicken to ride down the gravel road at any reasonable speed.
I tried to make my camera into a GoPro by setting the
timer and putting it in my mouth but it didn't work.
Blue River Reservoir